Jasmyn Elliott
Bedroom Glow-Up on a Budget
Updated: Oct 12
While spring cleaning gets all the attention, I personally find that I crave a home-centric face lift during the fall. This means cleaning out my closet, reevaluating my fourth quarter goals, and this time, a slight overhaul of my bedroom. While I was itching for a brand-new sleeping space, I also knew that I didn't have a lot of time and I didn't want to spend much money. So, here's what I did:
Do-over with a duvet cover. Duvet covers and new curtains are the easiest ways to give your favorite bedspread a new look without breaking the bank. As for duvet covers, just slip your good ol' comforter inside and boom! You've got a brand-new bed. Most come with matching sham covers so that your topper pillows can get in on the fun. Hanging fresh new curtains over your windows will also add some softness and interest to your room.
Make some moves. My bedroom isn't particularly large, but with a little planning and imagination, I was able to shift my nightstand and my mirror piece in a way that opened the space. So, take a look and see how your pieces can be moved around to give your room a whole-new vibe. And the best part is: this can be done for free-99.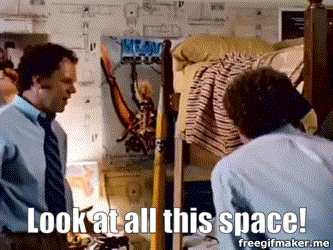 Get some green. Even if it's the tiniest of succulents, adding a little plant life can give your bedroom a lovely lift. Just make sure you get a plant that is easy to care for and can be sustained under the amount of light available. Common houseplants can be found at a local nursery or online at a variety of price points.
Light 'em up. One of my favorite additions to my room is my color-changing LED bulb. It connects to an app on my phone where I'm able to pre-program my lights according to my needs. For me, this includes a warm light, a red light to encourage sleep, and an adorable shade of pink just for fun. Other options include some well-placed candles or strings of fairy lights. The options are endless, and will leave your wallet intact.
Clean and clear. Naturally, the crux of my bedroom makeover involved de-cluttering. As you go through your possessions, you will find that you have far more than you actually want or need (the amount of unburned candles I had was almost shameful). Re-gift or donate the items to charity as you choose and simply toss the rest. Trust me, you'll feel better.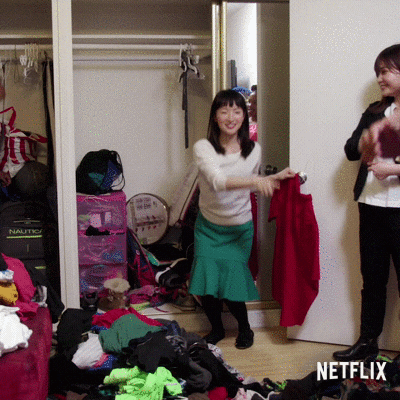 Do you have any other tips on how to give your room a makeover? Tell me in the comments below!